A component of raising funds for the rink expansion will be the addition of a Donor Wall on the future south lobby wall. The Rink Expansion Committee has been working with Total Awards and Promotions on the concept pictured further below. Your generous support will be memorialized by a colorful tile with your name or message. Until the physical wall in the expanded lobby is available, your support will be recognized in the digital donor wall below. As McFarland Hockey, Inc. is a 501(c)(3) non-profit organization, all donations are tax deductible.
Digital Donor Wall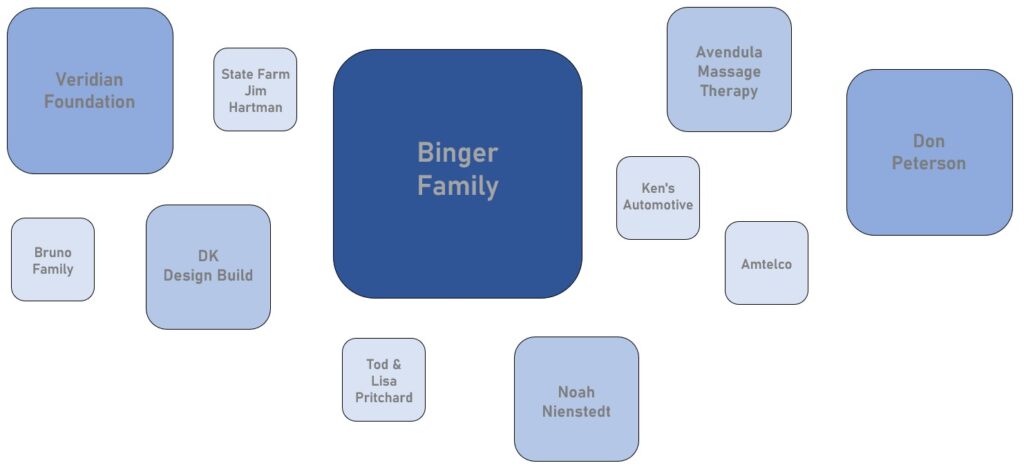 DONOR WALL

<== Please download and complete this form. Return to mcfa[email protected] OR mail to address noted on form.
Make payment online by clicking one of the buttons below.
OR to pay with a check, please follow instructions on the Donor Wall Form above.
Questions….please contact [email protected] or (608) 220-5650.
Thank you for your generous donation!!
If you prefer not to be recognized on the Donor Wall, donations of any amount can be made via GoFundMe.com at https://www.gofundme.com/f/mcia-expansion-improvements?qid=7a58f0b6e1afdfcc8d12249f47ce3ef0